In order to fill the gap in the intelligent manufacturing of large excavators in Hunan, on December 31, 2020, the first medium and large excavator manufactured in the Excavation Machinery Park of Zhonglian Smart Industry City was announced in Changsha High-tech Zone by Chen Fei, Vice Governor of Hunan Province. This marks another solid step taken by Changsha on the road of building a world-class construction machinery industry cluster.
The Zhongda excavators that rolled off the assembly line on that day were 20-ton and 48-ton excavators manufactured by Zoomlion. The 20-ton excavator ZE205E-10 weighs 21.5 tons and is a medium-sized machine developed for earthwork engineering. The 48-ton large excavator ZE485E-10 weighs 48.5 tons. It is mainly used in mining crushing, loading and transportation and other working conditions. It is known as the "hero of the mining world". They are all manufactured by the "big digging and assembly intelligent distribution workshop" in the Mining Machinery Park of Zhonglian Smart Industry City.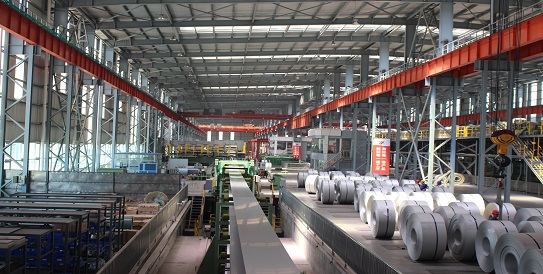 Changsha is a well-known "Construction Machinery Manufacturing Capital" throughout the country. At the beginning of 2019, with the support of the governments of Hunan Province and Changsha City at all levels, Zoomlion Smart Industry City landed in Changsha High-tech Zone. The total investment of the industrial city is about 100 billion yuan, mainly for the layout of four main engineering machinery sectors, including concrete, construction cranes, aerial work machinery, and excavation machinery, and build 4 parts centers and 6 national innovation platforms. In addition, there are plans to build a research and development test and product incubation base for smart agricultural machinery and artificial intelligence. After being fully completed in 2022, the industrial city is expected to become the world's largest and most comprehensive construction machinery industrial base and the world's leading lighthouse factory group.
After    Industrial City was established, it was the first to build an excavating machinery park. After the excavation machinery park is put into operation, an excavator can be produced in an average of 6 minutes, which can achieve an annual production capacity of 50,000 intelligent excavators of various types, with an annual output value of 30 billion yuan. The "Zhongda Dig Intelligent Assembly Workshop" covers an area of ​​36,000 square meters and can produce excavator models ranging from 13.5 tons to 48 tons. The workshop has built a flexible and intelligent assembly line with the highest proportion of parts and components distributed in a single set in the industry, and realized the intelligent distribution of more than 9,000 parts through unmanned distribution robots.
---
Post time: Jan-12-2021