On July 8th, "the 14th South China Stainless steel & Metal Materials Exhibition" opened in The Exhibition Center of Chencun Flower World, Shunde District, Foshan city, attracting about 100 enterprises in the upper and lower reaches of the stainless steel industry to participate in, committed to providing "pipe fittings, plates, customized and supporting equipment one-stop solution".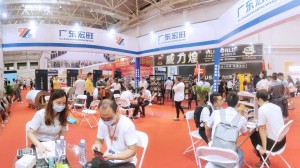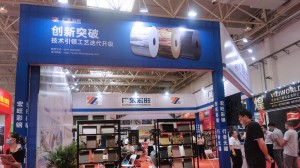 Enterprise as a representative of the stainless steel cold rolling and finishing industry, guangdong macro prosperous pour to exhibit in the high-level (booth no. : A201), with a full range of stunning appearance, caigang products include: single 8 k volume, snowflake ordinary sand wiredrawing, 8 k yellow titanium, titanium wire drawing yellow light fingerprint resistant roll, 8 k rose gold volumes, drawing the light rose gold fingerprint resistant volume, 8 k black titanium, titanium wire drawing black light fingerprint resistant sand volume, sand green bronze, red bronze volume, etc. This is another big move of Hongwang after the first Online Canton Fair on June 18.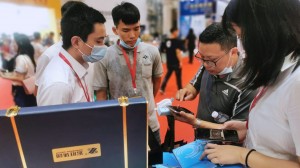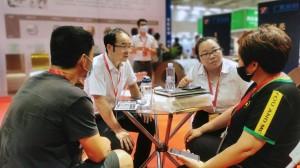 Different from the first online Canton Fair, this exhibition returns to the ground from the "cloud", with traditional advantages such as field display, real scene experience and on-site consultation, attracting numerous partners and prospective customers to visit and negotiate.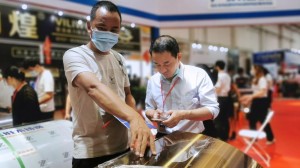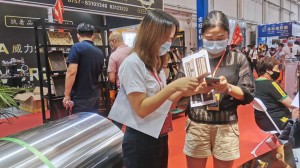 According to the field colleagues, the downstream enterprises pay attention to the selection of suppliers and optimization of supply chain, and the customers highly appraise the innovative research and development and excellent quality of Hongwang stainless steel. In addition, the advantages of flat plates, whole rolls and products in material selection, customization, processing, packaging, logistics and other aspects are also the point of common concern of customers.
---
Post time: Jul-13-2020