In order to further improve the level of customer service and create a better service experience for customers, on May 12, Hongwang Group successfully held a special training on "Quality Customer Service". Personnel from the group headquarters, Foshan Hongwang, Hongwang Import and Export Company, market and customer service related positions participated in the training.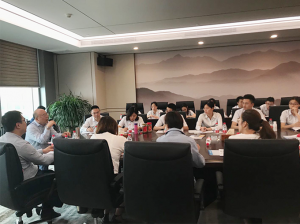 This training invited Mr. Shu Wei, who has rich experience in customer service management and training, as the guest speaker. Mr. Shu gave a vivid and detailed explanation on the essence of customer service, customer service principles, communication skills and other aspects. Participants devote themselves to learning with full enthusiasm, attentive listening, active thinking, and unreserved mutual exchanges and sharing, making the whole day of learning fruitful.
Group Chairman Dai attended the training and pointed out: Good customer service is the greatest value of Hongwang. We must always take "good customer service" as the starting point of our work, and clearly recognize the gap between our capabilities and higher standards , Continuously strengthen communication with customers, and continuously improve our service awareness and service capabilities. The company will create more learning and growth opportunities for everyone, and at the same time will strengthen the assessment and require everyone to be more stringent. We must do our work with an open mind and passion to create greater value for our customers.
---
Post time: Aug-24-2020