On the afternoon of April 30th, Ningde Municipal Party Committee Deputy Secretary and Mayor Liang Weixin and other leaders visited Fujian Hongwang to bring cordial holiday condolences to front-line employees. Deng Hongxiang, general manager of Fujian Hongwang, accompanied the condolences.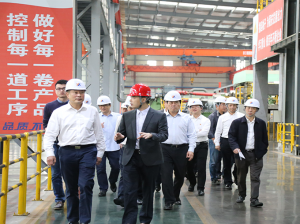 Mayor Liang and his entourage went to the front line of the workshop. General Manager Deng Hongxiang gave a detailed introduction on the work and living conditions, skills training, career development and employee safety of Fujian Hongwang employees.
Mayor Liang extended his cordial condolences to the employees who stick to their posts, and on behalf of the municipal government, he sent a "May 1st Labor Day Condolence" of 50,000 yuan. Mayor Liang encouraged everyone to continue to carry forward the spirit of hard work, to continue to work hard, to achieve dreams with hard work, and to create happiness with hard work.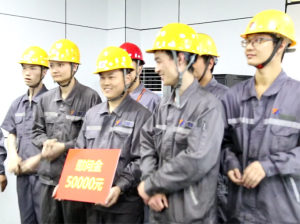 Mayor Liang emphasized: Enterprises must tighten the string of safety production, fully implement the main responsibility of enterprise safety production, and urge everyone to fully realize the importance of safety production. The cordial condolences and sincere entrustment made us truly feel the care and love of the municipal party committee and government to the enterprise and the front-line employees of Fujian Hongwang. We must not forget the entrustment, work hard, and make more positive contributions to the enterprise and the society. .
---
Post time: Sep-05-2020