Ningde CPPCC Vice Chairman Chen Meiying, Fu'an Municipal Party Committee Secretary Ye Qifa and other leaders accompanied the investigation. Hongwang Group Vice President Gao Zhice and Fujian Hongwang General Manager Deng Hongxiang participated in the investigation.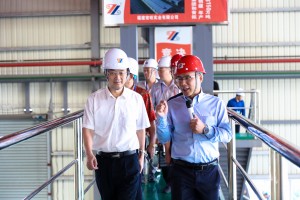 Vice Chairman Liu Xianxiang and his entourage focused on inspecting the second phase of Fujian Hongwang's annual output of 600,000 tons of 1700MM five continuous rolling and supporting annealing and pickling workshops, and fully understood the technical characteristics of Fujian Hongwang's continuous rolling and continuous rolling technology, production line automation and information construction, Product application areas, energy conservation and environmental protection measures, and cluster development of upstream and downstream industries.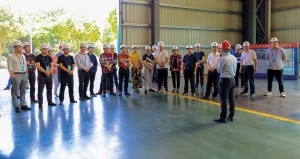 Vice Chairman Liu fully affirmed the company's development, and encouraged Fujian Hongwang to seize the development opportunities, actively promote the company's "going out", and further expand the international market with the help of overseas Chinese, and promote the double development of the company.
---
Post time: Sep-28-2020