On May 7, zeng zhiyong, deputy secretary of ningde municipal committee of CPC, ye qi-fa, secretary of fuan municipal committee of CPC, CAI li-fen, secretary of the party working committee of zhangzhou taiwan-invested district visited fujian hongwang for investigation, accompanied by deng hongxiang, general manager of fujian hongwang.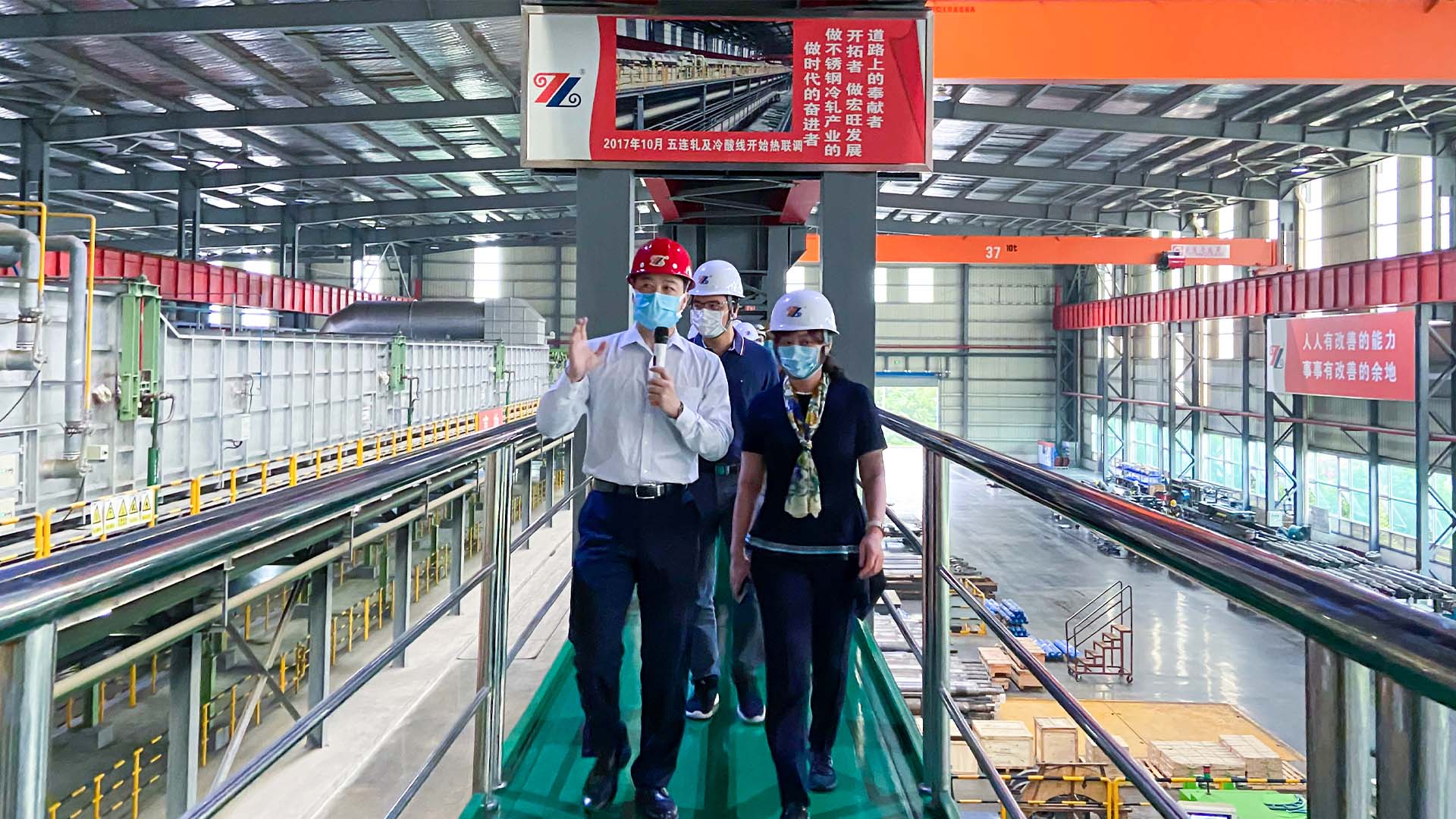 Secretary zeng and his colleagues went into the annealing and pickling workshop of fujian hongwang phase ii with an annual output of 600,000 tons and 1700MM, and had a detailed understanding of the advantages of the enterprise in terms of process technology, product features, energy conservation, environmental protection and supporting upstream and downstream industries, and gave a full affirmation to the current efficient and stable operation of fujian hongwang.
Later, deng hongxiang, general manager of fujian hongwang, introduced in detail that under the double pressure of the current stainless steel industry and the epidemic situation, fujian hongwang insists on safety, production promotion and quality assurance, actively responds to the government's policy call, tries its best to deal with the market challenges, and constantly achieves self-breakthrough.
---
Post time: May-11-2020