Now many residential communities have begun to construct gate towers, which are different from other communities. With gate towers, they also have their own characteristics. Therefore, there are more and more gate towers combining stainless steel with other materials. Then, what should be paid attention to in the design of stainless steel gate towers ?
1. The gate tower design is coordinated with the surrounding environment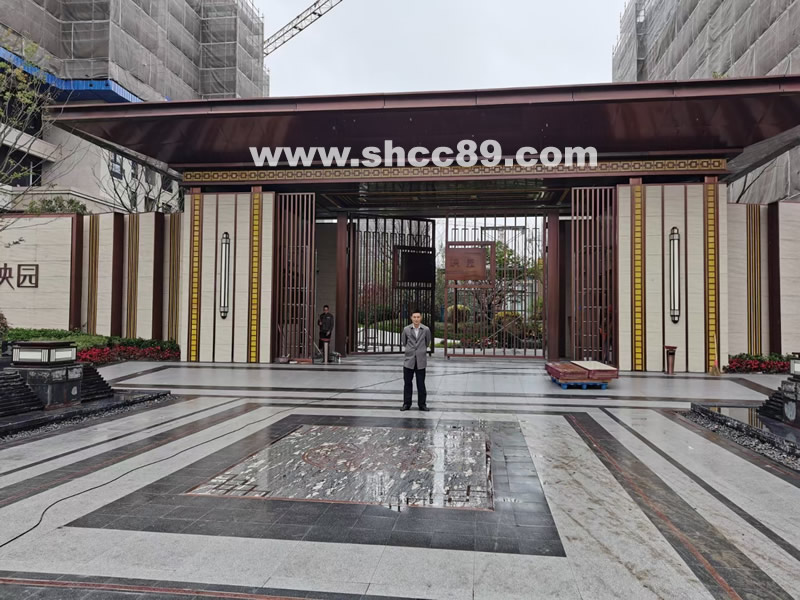 Stainless steel gatehouse
The gate tower has thousands of designs, but it must be coordinated with the surrounding environment to reflect the sense of beauty. If the combination with the wicket seems very contradictory, then this design is a failure.
2. The scale of the gate tower should be adapted to the specifications of the community
Many communities do not have gate towers. Since gate towers are to be built, they should be adapted to the specifications of the neighborhood. If the neighborhood is large, the gate tower will also be larger, and the neighborhood will be smaller and the gate tower should be adapted to a smaller size. The community is high-end, and the gatehouse is also high-end.
3. Color matching
Gate towers generally only use one color. In order to express a certain content, some colors are used for matching. The choice of colors must be blended and combined together to express meaning.
4. Material selection
The entire gate tower can be made of stainless steel, reinforced concrete can be used as the main body of the construction, stainless steel can be used for decoration, in addition, ceramic tiles and stone can also be used as the surface layer, which should be considered in the design.
---
Post time: Dec-11-2021