Hongwang continues to optimize its cold-rolled product structure, focuses on stainless steel color steel finishing products, and further expands the competitive advantage of thin-material products. At the beginning of this year, Hongwang expanded its advanced high-speed 20-high rolling mill and bright annealing line in Zhaoqing to better satisfy customer demand.
The 20-high rolling mill officially entered the hot commissioning stage on July 16, and the production efficiency and speed have been gradually improved. At present, it has entered a comprehensive and stable trial production stage. This unit gathers leading steel rolling technologies at home and abroad, with a designed maximum speed of 800 mpm and a designed production capacity of 15,000 tons/month, which maximizes the high-precision advantages of the 20-high mill. As an upgraded unit of the obsolete traditional eight-high rolling mill, the 20-high rolling mill will greatly improve the quality of Zhaoqing Hongwang's thin-material products.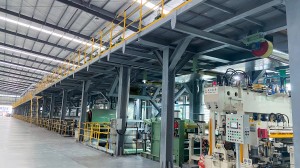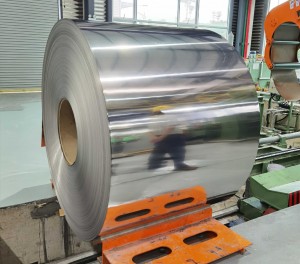 The matching bright annealing line has an annual design capacity of 72,000 tons. The first coil of steel will be produced on September 7. The product has high surface gloss, uniformity and fineness, and superior performance. The first coil is the finished product. The trial production of the bright annealing line will further enrich the range of Zhaoqing Hongwang cold-rolled products and effectively improve the production efficiency and product quality of downstream colored steel finishing!
---
Post time: Sep-10-2020